Just a few quick comments on what's going on and what's news:
1) More Proof The Man hates Bobby Knight
Why is Bobby Knight not in Sports Illustrated.com's College Coach for President Poll?
2) But is he better than the Blue Raja?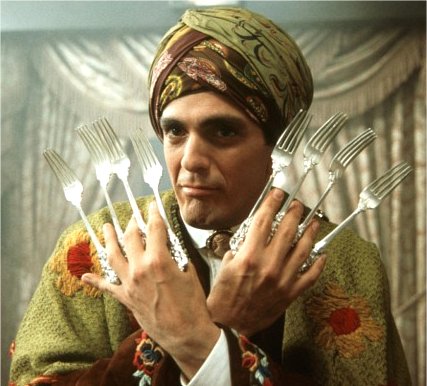 Raja Bell: Mega-Multimedia Hero? He is everywhere.
And isn't it apropos that Bell, a trash-talkin', fight-instigatin', bit player, went to Florida International University?
(Raja Bell vs. The Blue Raja: to be continued …)
3) Thugs, Priests, Young M.D.s, and Ball-Handlers
Back then they didn't want him, now he's hot, even priests on him. Who? Mike Jones.
Can you see this Mike Jones having a gay affair with man of the cloth?
You hate to think about this, but would Doogie Howser's patients been ok with knowing their doctor was a youngster who liked men?
In other news, I agree, male models should focus more on ball-handling than looking at women.
4th and Done
A word of advice to the powers in Washington, whenever your international offensive stops going well, it is ok to bring in Puntland.
- Jordi